Weylin here, finally getting around to posting the crazy shit that went down late at night in Altdorf a few days back.
So like many a dress wearing elf, I enjoy a little gardening. Elves actually do eat hamburgers, but not without elvish parsley, if we can help it. So I'm farming some parsley in my dress, when a PQ timer starts. I wish I'd thought to get a screen crap of the opening script, but all I remember now is that it mentioned something about the despair of Altdorf being the trigger for a demon that was terrorizing the slums. I farm the rest of my elf parsley, and head off to the slums to get a look at this thing.
Hmm....dead bodies, players and NPCS that's not a great sign. There goes some level ~30 dude on horseback in a hurry, where is this demon thing? And that's when it came up behind me and I almost shat myself. This screen cap was taken a few seconds later:
[img]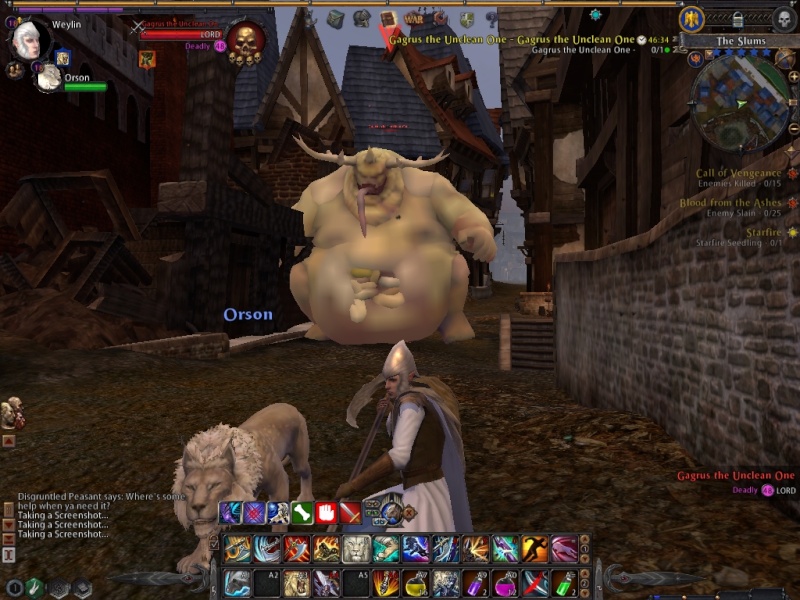 [/img]
Behold Gagrus, the unclean one. I guess the script wasn't kidding when it said 'greater demon of nurgle.' The fat bastard chased me all the way to the docks:
[img]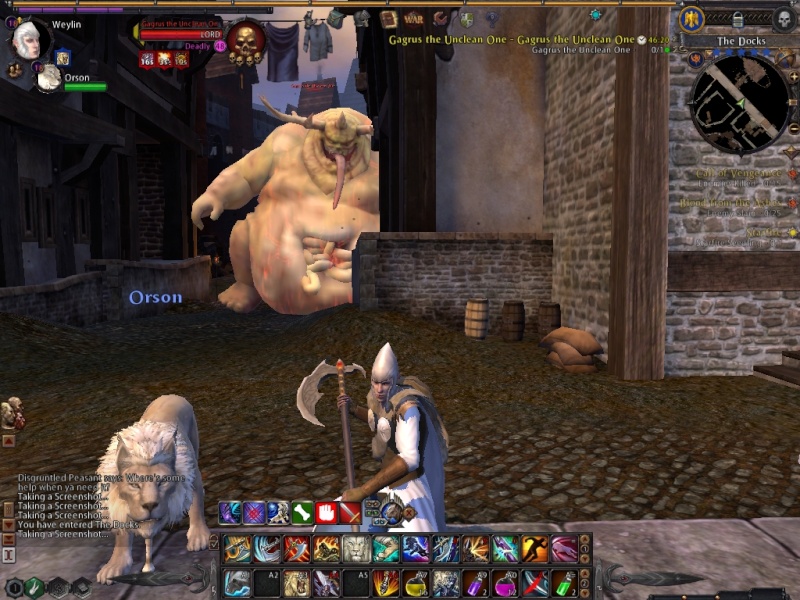 [/img]
The heroes of Altdorf begin to take notice. Well, except for that oblivious guy at the trainer. Also, this is about as far as he will come into the market square:
[img]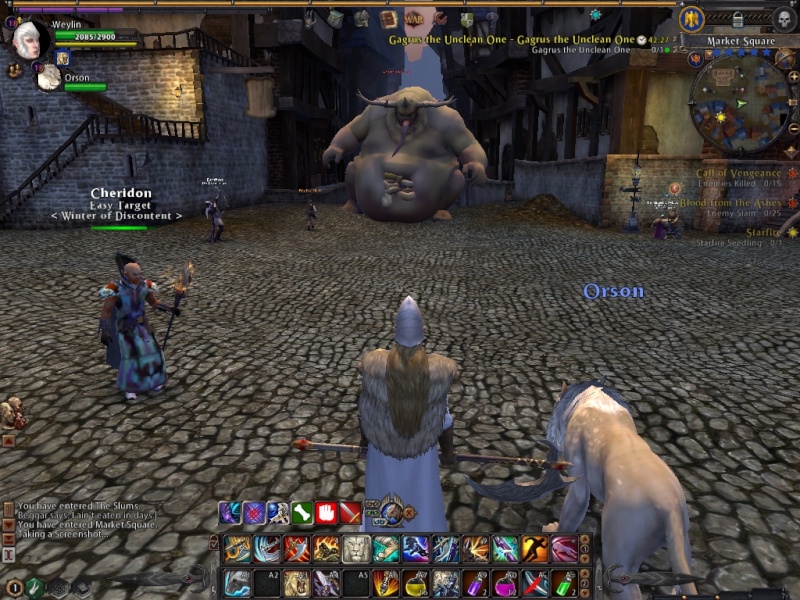 [/img]
Note the position of his hands in this one. He had just finished doing a special attack which he begins by grabbing his horns. Yep, it took out all of my HP in one go. It was kindof like meteor for your FF fans, a bunch of fireballs from the sky.
[img]
[/img]
Yeah, now this is more like it!
[img]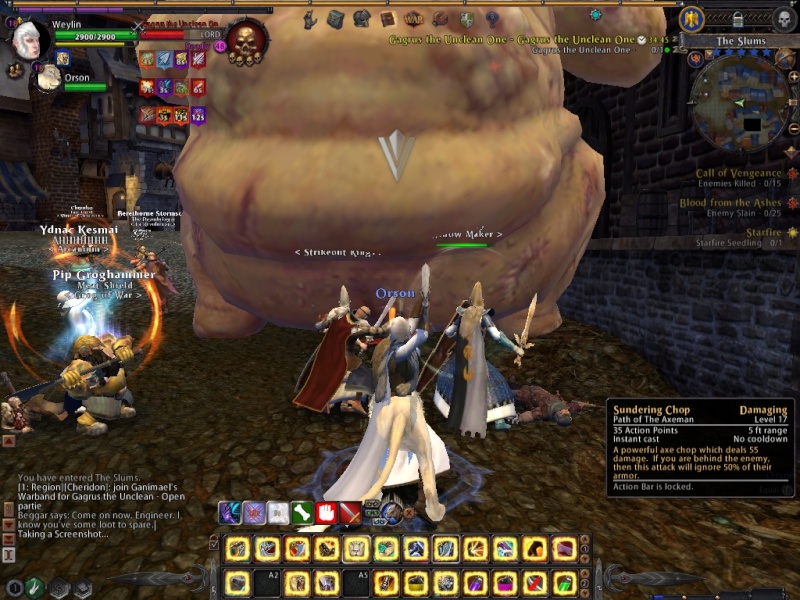 [/img]
Almost there...you can kindof see that he gets more disgusting as you drop his hp:
[img]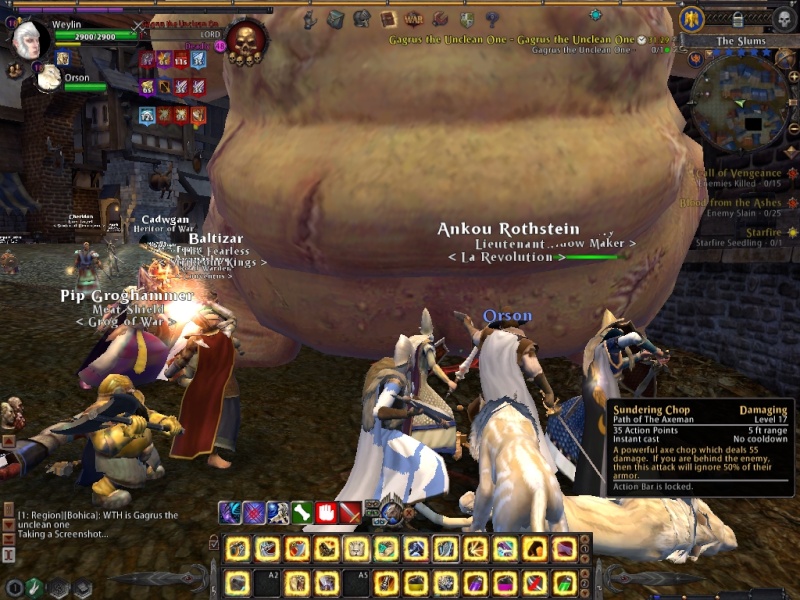 [/img]
And...I apparently didn't get a corpse shot. Drat. I actually was in the fighting long enough to get 6th highest contribution, even at level 18. There were at least 20 people there by the end though and I got a shitty role. Joke was on them as nobody even found the chest in time. Shortly before it reset and the chest disappeared, somebody said they saw it near the flight master.
After it was all over, I burned my dress and took 5 showers. Orson still doesn't smell quite right, even orc blood comes off easier.